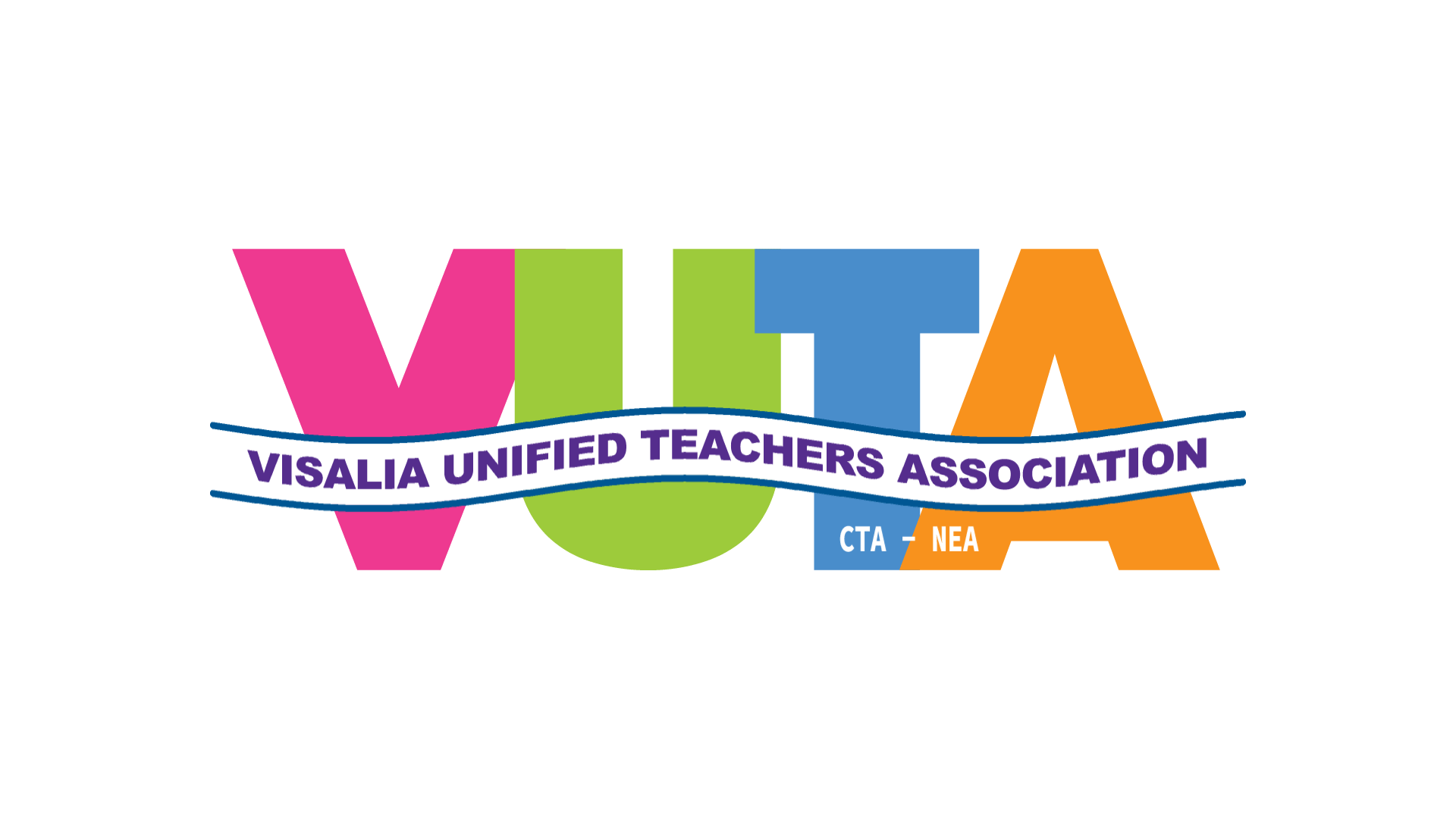 Educators,
​
First of all, thank you to everyone who has reached out to me with their thoughts on reopening schools. Clearly, we have educators who have strong feelings on how they would like to see school reopen. Safety is our top priority and the lens in which we are looking through to make sound decisions. It is the most important aspect of the VUTA resolution.
​
Yesterday, the VUTA Board of Directors voted unanimously to request a delayed return to in-person school (please see attached letter). We are recommending Distance Learning for the first 3 weeks in order to get training (if we could make the call, from 1:00-3:30 during Distance Learning) and to make sure all safety protocols are in place for students and staff.
​
Some have asked about the survey and the large number of teachers who indicated they prefer to return to in-person school. To provide in person instruction and meet public health guidelines there are many protocols that need to be implemented such as: six feet social distance, mandatory wearing of face coverings for both students and staff at all times while on campus, limiting the movement of students, entering and exiting campus safely, health screening, certification of HVAC systems, proper cleaning/disinfecting, adequate testing and contact tracing. After several meetings with the District, we are left with more questions than answers.
​
We believe that the safety of students and staff are paramount to nearly everything else. The number of cases in our community are many times greater now than they were when they ordered the schools shut in March. The VUSD Board won't even have an in-person public meeting because they deem it to be unsafe.
​
We also don't know the science behind COVID-19. We don't know if there will be future side effects from contracting this virus (similar to Chicken Pox and then later the possibility of shingles). The California Department of Health posted on their website that cases of COVID19 in children between the ages of 0-17 have increased by 65% from June 22nd until July 6th. https://data.ca.gov/dataset/covid-19-cases/resource/339d1c4d-77ab-44a2-9b40-745e64e335f2
​
This morning, State Superintendent of Schools, Tony Thurmond advised all districts to look at their County numbers and to not reopen schools if their Covid cases are rising. Please click on this link to hear his advice. https://www.usnews.com/news/best-states/california/articles/2020-07-15/california-schools-chief-says-some-districts-can-open-safely
​
Each day this past week, more school districts are announcing their plans to reopen in distance learning only for the semester or the whole school year for similar reasons. We are advocating reopening in distance learning for the first 3 weeks of school. Then we can proceed to in-person school for those who wish to have that model after Labor Day or when we believe the conditions are safe. During negotiations today, we were informed that the District is planning to use both the Hybrid model and the Distance Learning model (for those who choose to learn remotely) beginning on August 13th.
This means that many significant decisions will have to be made in the coming three weeks. VUTA has clearly stated their request in the July 14th School Board meeting. That request is to open school with everyone on Distance Learning and then going to both hybrid and Distance Learning after Labor Day or when it is safe.
Moving forward, VUTA will be having Zoom meetings with all sites in the next two weeks to field questions and share information. It will be an opportunity for all to say their piece.
Remember, these times are hard for everyone because there are no perfect answers. The VUTA Board also was careful not to request a semester of Distance Learning as many of the districts around the State are doing. We did that so that we could "honor" the survey, but at the end of the day, it's always safety first.
Please be kind and civil with everyone. You may not agree with all decisions and it is your right to do so. Whether you agree or not, making decisions in this climate is difficult. I often have differences of opinion with VUSD Leadership. One goal for all educators in this District is to have the public's confidence that we can educate their students/children and that we clearly convey our educational intent to parents.
As I have through this entire ordeal, I will try and communicate with you on a regular basis and share the information as I receive it. Be assured that my intent will always be for the health and welfare of our teachers, staff and students. There is no other path to walk.
We will be providing another survey (using Google docs) regarding reopening of schools in the next two days as many have requested an updated survey.
Thank you again. Please feel free to reach out to me with your thoughts. I will do my best to respond.
Greg Price
VUTA President