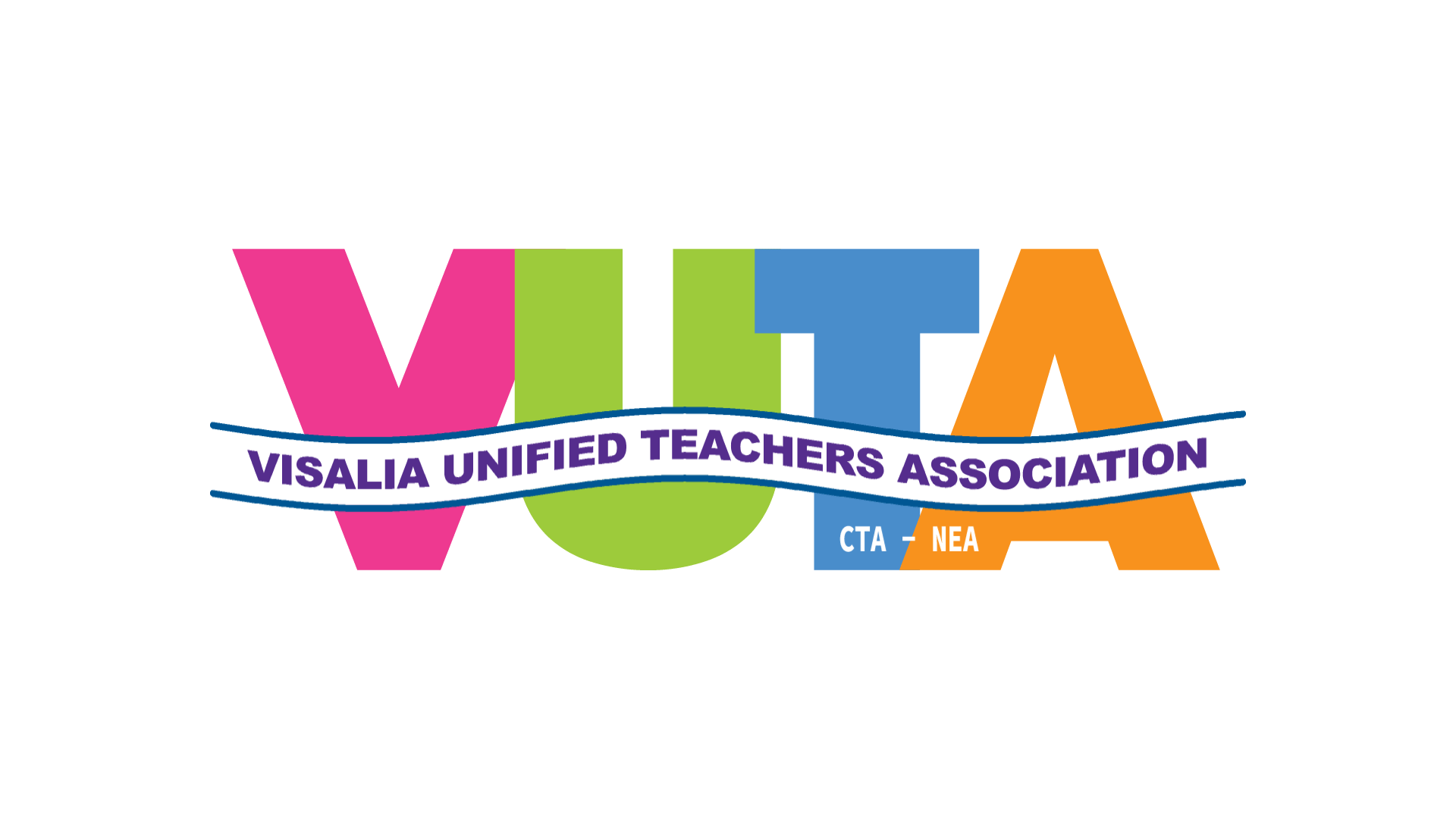 Bargaining Unit Members,
Tonight as I am writing to you, it most likely that you are trying to prepare for this coming week. While you may all feel a lot of pressure, remember to breathe. You made it through Thursday and Friday. You will make it through this week as well. Tomorrow I will share some information about the Standard and the Disability Open Enrollment. For some of you, this is the event you've been waiting for…
Let me start with some information:
​
ELMO's
​
I asked about ELMO's on Friday. Many of you need your ELMO's where you have chosen to work. If that is at home, VUTA believes you should be able to take them home. We are waiting for a definitive answer from the District on if you can take them home to do your work with students. The District says they are "looking for options", which could be a more inexpensive version of an ELMO.
​
Be warned that many of the ELMO's are not compatible with your new Chromebooks. Many of the ELMO's are old and will not function with other VUSD equipment. VUTA knows this is an important tool in your teaching.
​
Here is a simple fix which you can find on YouTube. I got this idea from Linda Brandt and Dan Dismuke.
​
Regarding Elmos, I was able to plug in an old cell phone, using it in camera mode connected to my laptop with a USB. This will project just like an Elmo onto Zoom when sharing the "screen." I purchased a $20 Clip-on holder that holds it in place above my desk. It doesn't take up as much space as an Elmo.
​
Try that fix for those of who like to experiment. If they order new Elmo's for you, I'm not sure how long it might take to get them.
Synchronous/Asynchronous Minutes
​
Some of you have requested better information and/or a sample schedule to show how the synchronous minutes and asynchronous minutes would look day to day. The district declined to send another sample schedule from the district. You may need to ask your direct supervisor for a sample schedule of synchronous vs. asynchronous minutes.
Schedule –
​
There has been a tiny bit of movement on this issue. The district has said that they will "look" at the schedule in 3-6 weeks. I don't know what they mean by "look" at the schedule. That is the current information I have.
Organizing –
​
We will continue to have organizing events asking the District to negotiate schedule with us. There won't be an activity for teachers this week. Next week, we have one planned. What I am hearing Board Members say at the VUSD Board Meetings and in private comments is that it seems as if many teachers are happy with the A/B schedule.
What can I do to express my feelings regarding this year's job experience?
You can continue to share your experience (either good, bad or indifferent) with senior staff at VUSD and VUSD Board Members.
Also, please let VUTA know what your experience has been.
Are you pleased or not pleased with the A/B schedule and your current working conditions?
How is this A/B schedule working for the students?
Also, how much money have you spent on your classroom to begin the 2020-21 school year?
You may want to respond later in the week after you have most of your week complete or you can respond now. You can also do both!! See the private VUTA email below or respond to this email directly.
Here are the emails for the Board Members:
Staff emails:
​
VUTA private email:
If you are struggling with things right now and you need some support, please read below.
This isn't a question, but a resource for those of you who are struggling with the shutdown, being alone, or just having difficulty coping with this "new normal". There is help for you and it's free!!
Please call - Avante Behavioral Health Plan - and our own Employee Assistance Plan - 559-261-9053 or 1-800-498-9055
Here is the website: www.avantebehavioral.com
Avante Behavioral Health - A mental health speciality health plan
Closing notes
This work is difficult. There are still many unknowns. Try to keep everything in perspective. VUTA will continue to advocate on your behalf. You will need to be active in events if you want changes.
Greg Price
VUTA President