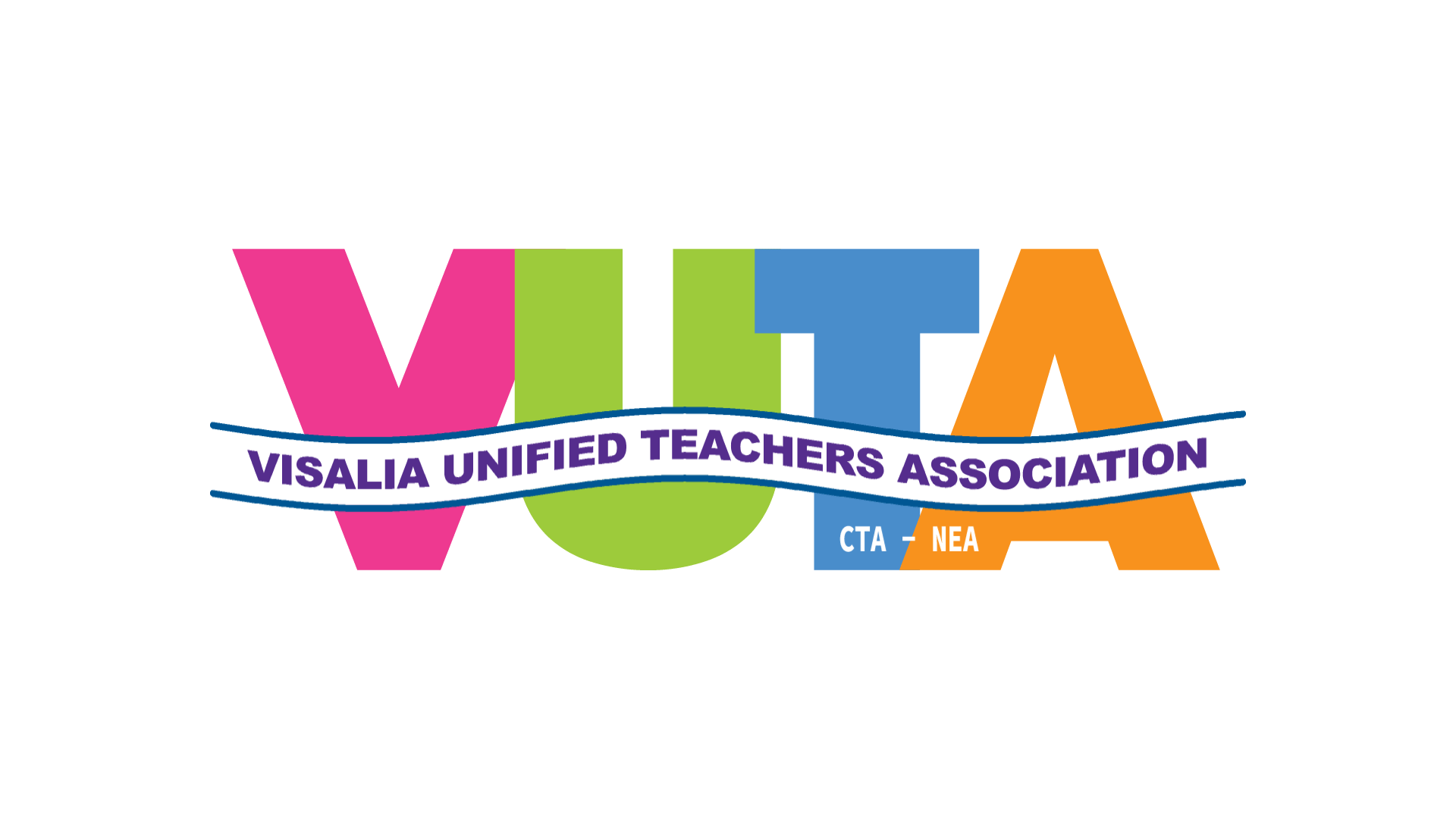 Bargaining Unit Members,
​
We are approaching the end of the first week of school. How are you doing? How are your colleagues doing?
Wednesday expectations
As Wednesday has come and gone, I would like to examine what we should be doing on these Wednesdays. You must take attendance every Wednesday. Under this A/B schedule, we must assign asynchronous work for our students. Remember that each grade span has a different number of minutes that students need to work. You obviously must prepare assignments ahead which you can do on Wednesdays. Further, we should take advantage of this time pulling small groups, particularly students that struggle. This is a time to work with our ELD students, so we need to manage that task as well. This day is for PLC time and grade level collaboration. Wednesdays are opportunities to work with individual students that need extra help. Wednesdays are days to get extra planning time. I realize that most of you are working many more hours than your 7-hour day. All the more reason to utilize this day to the fullest.
You may do some combination of the tasks listed above. It seems that PLC time should be a part of Wednesday now that middle school and high school don't have Late Start Monday in this A/B schedule.
Contract issues
Administration can not schedule any meetings after your contracted day (typically this ends at 3:30pm) on Wed or Friday. This "no meeting" rule applies to Wednesday's and Fridays.
Exceptions to the Wed. and Friday rule might be if an IEP. For instance, parents only have Wednesdays off. This should an extremely rare occurrence. A "Blue Moon" event.
Administration can keep you 2 days a week on either Monday, Tuesday or Thursday until 5:00 as per the collective bargaining agreement.
You always get your 30 minute unpaid lunch and your 50 minutes of uninterrupted prep, even on Wednesday.
Concerns
To be clear, Wednesday is not a free day. There have been rumors that some teachers may have taken advantage of this day. It is true that we are under a microscope right now. It is my expectation that the vast majority of our teachers are working hard every day and for extended time. Posting pics of activities that are not related to school during working time is a really bad idea for many reasons. It would be quite unfortunate if a few teachers that are not following expectations and posting pictures on social media create a narrative that is not the reality of how nearly all of our teachers work. Please refrain from posting any pictures on social media during work time. We all need to use the choice of working at school or home wisely. We fought hard to give bargaining unit members this option. We need everyone to follow guidelines.
Attendance
Please, please take attendance. We are paid by Average Daily Attendance (ADA). If we are not reporting student attendance, VUSD stands to lose literally millions of dollars. It is one of the most important thing we do each day for the financial stability of VUSD. That is how all our VUSD employees get paid. That is how you get paid. Attendance is a huge deal!!!
Events
We are still working for a better schedule for students and teachers. We will continue to work towards this goal as long as teachers want a change. There will be a survey coming out this Friday. There will be a teacher event late next week. Keep the faith. There are both short term and long term plans in place.
Thanks for all you do for our students!!
Greg Price
VUTA President